The world's most award-winning ice cider!
Roger Huet,
wine columnist
Philippe Faure-Brac,
named Best Sommelier of the World 1992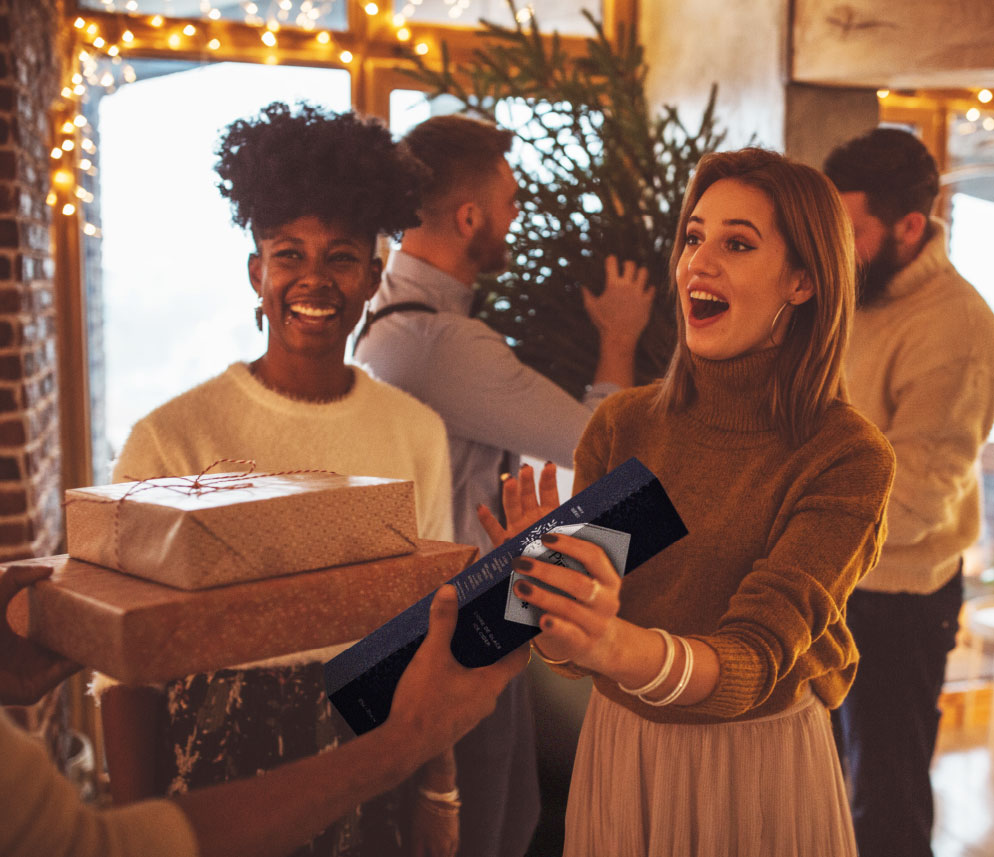 Domaine Pinnacle ice
cider—share the happiness!
For some, it's a classic, a safe bet they've been able to count on for a long time. For others, it's a discovery revealing the unique flavours of Québec's terroir and our expertise. Domaine Pinnacle ice cider is always a tasteful gift that people like to discover and introduce to others.
Because once the happiness is shared, it grows!
Highlighting excellence
with excellence
Whether you are highlighting your team's efforts and good deeds or presenting your valuable clients with a sophisticated gift, giving Domaine Pinnacle ice cider is a thoughtful gesture that's always noticed and appreciated.
Show your gratitude with nothing less than the pride of our region.
Ice cider,
a purely Québécois creation!
The result of our artisans' ingenuity combined with the bitter cold of our winters, ice cider is an exclusive product of our region. This union has given rise to an extremely deep rich taste experience, that will highlight Québec's famous winters all around the globe. It's a unique and refined creation you'll savour with each sip.
Here's to Québec winters!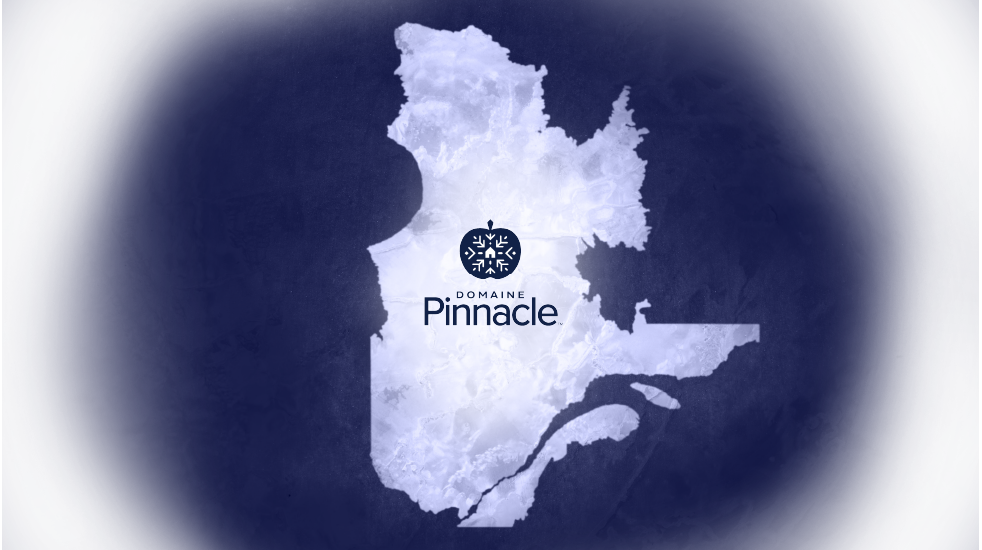 Domaine Pinnacle,
an ice cider pioneer in Québec
The cidery was founded over 20 years ago in 2000, but the very first batch of Domaine Pinnacle ice cider was produced in 2002. With its unique aromatic richness, this remarkable nectar enthralls with its originality and extraordinary taste. To taste it is to fall in love! A few years later, this emblematic product of the terroir became the most award-winning ice cider in the world and could be found in over 60 countries on six continents. Today, Domaine Pinnacle is still the world leader in ice cider and promotes Québec expertise around the globe.
20 YEARS OF EXCELLENCE!